This event has ended
Date:
Time:
-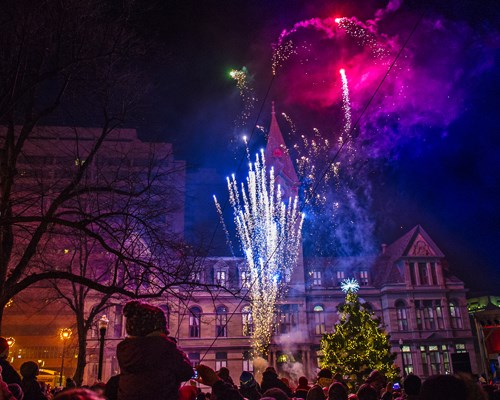 Saturday, Nov. 26, 2016 from 6 - 7 p.m.
Grand Parade, Downtown Halifax
Entertainment: Tyler Key Band

Octonauts: Live on Stage

Fireworks

A visit from Santa Claus
Christmas Tree Decorations
2017 marks the 150th anniversary of the Confederation of Canada. To commemorate and celebrate this historic milestone the Halifax Regional Municipality will be enhancing a number of its annual municipal events beginning with the Halifax Christmas Tree Lighting. The Grand Parade Christmas Tree will be decorated in red and white, Canada's official colours. The tree will be wrapped with more than 6,000 red and white LED Christmas lights. The tree topper is a spectacular mixture of white LED light bars featuring dynamic lights and static mini lights. Large red and clear snowflake ornaments will shimmer and shine in the sunlight. Over 100 clear icicles will be hung in the tree branches. Finally, 150 Canadian flags will be fastened to the tree branches to complete the red and white Canadian tree look.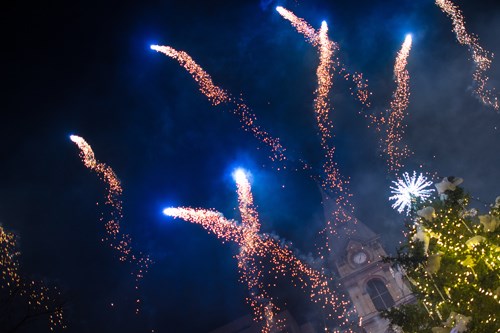 Event Schedule
Don't have time to take in the entire event? Here is the schedule so you can plan accordingly.
6 to 6:30 p.m. - Enjoy the Octonauts: Live on Stage.
6:30 to 7 p.m. - Sing along to your favourite Christmas tunes!
7 p.m. - The event finishes with a bang as Santa comes on stage to help light the Halifax Christmas tree and ignite an amazing fireworks show!
---