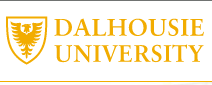 Excellence in Academics, Leadership, Research & Innovation
Dalhousie University is internationally known as one of North America's most welcoming universities. Founded in 1818, Dalhousie is one of Canada's oldest universities, attracting more than 18,200 students from around the world. Located on Canada's East Coast, the university blends world-class academic programs with leading-edge research.
Academics & research
Our focus on academic innovation means we are committed to the continuous development of our programs and courses. And as Atlantic Canada's leading research university, Dal attracts over $140 million in research grants and awards each year. Learn more about:
The Dal experience
Dalhousie's campus reflects a diverse mix of students who come from across Canada and around the world, bringing multiple cultures and perspectives to the Dalhousie community.
• Get a glimpse of Dal's student experience
Our campuses
Leadership & vision