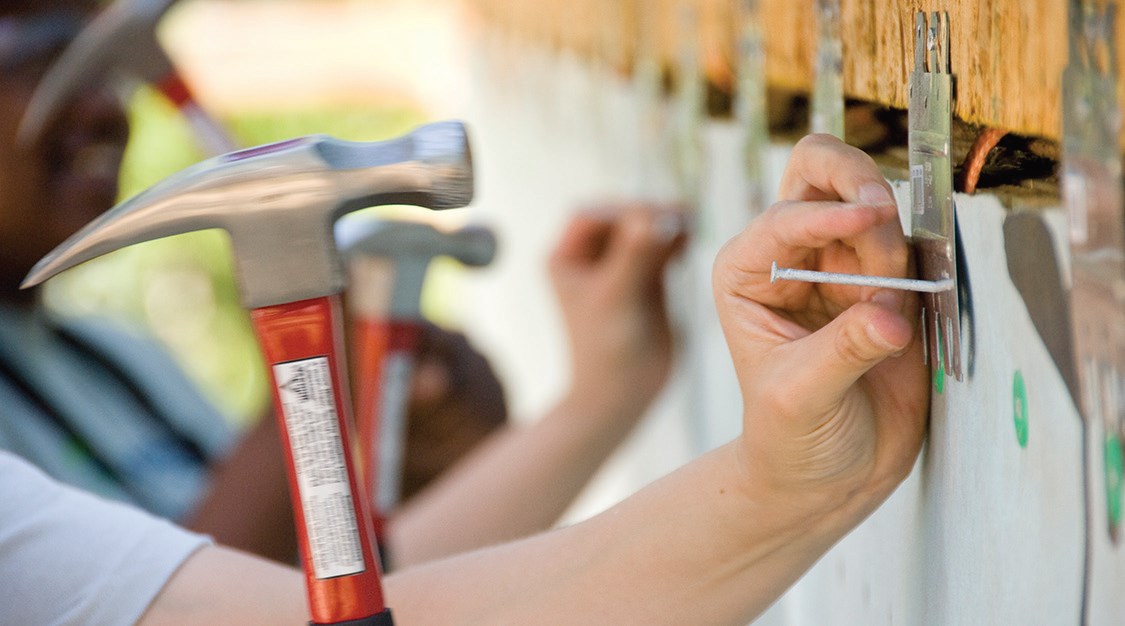 Volunteer

---
Thank you for your interest in becoming a volunteer with Habitat for Humanity Nova Scotia!

We have several volunteer opportunities across the province, so be sure to check them out.

Please note that you must be at least 16 years of age to volunteer on our build site and/or in our ReStore. If you are 16 or 17 years old you will need your parent/guardian to sign a youth waiver. Please contact [email protected] to get this waiver.


---
Individual Volunteers:

Build Projects…
Once your registration is complete, you will be able to self-register for build days. Please check out our calendar to see when and where we are building.

ReStore…
Our ReStore is located at 81 Wright Avenue in Dartmouth and is open 9-5 Monday to Saturday. We are always looking for volunteers to help out. Available positions include: driver, cashier and customer service assistant.

Office…
Volunteers are needed for administration support in our office which is open 9-5 Monday to Friday.

Committee…
If you are interested in volunteering on one of our committees, please contact Heather St. Pierre at [email protected].

Other Volunteer Opportunities…
What special skills do you have to offer? Contact Heather at [email protected] to chat!
---
Job & Volunteer Opportunities
Date Posted: September 14, 2015
Date Posted: September 01, 2015
Date Posted: July 30, 2015